Bringing Broadband to Rural Communities
Delivering broadband access to rural areas of the world has been an issue that telecommunications providers have been dealing with since the mid-2000s, when at-home wireless connections started to become more prevalent. According to CNET, more than 39% of rural Americans don't have access to broadband at home, while only 4 percent of America's urban citizens find themselves in the same position.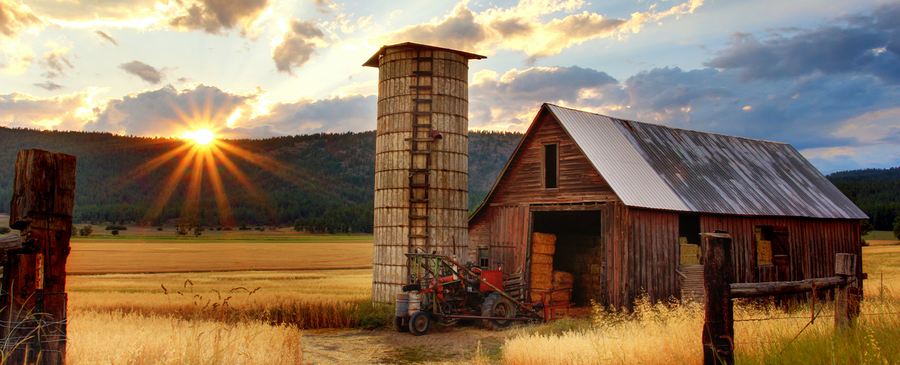 There are so many places in the world where the terrain or environment naturally make it more difficult to establish broadband connections. That's where our products come into play.
This isn't something we can sit idly by and accept. To combat this issue, Multilink has engineered our products with rural Fiber to the Home (FTTH) deployments in mind, because we recognize how important it is for as many people as possible to have access to reliable internet.
The internet has become almost a necessity for activities like obtaining specialized medical treatment, scheduling important deliveries or even performing basic job duties. Knowing more than a third of the United States without doesn't sit well with us here at Multilink, and it's a problem we intend to fix.
One reason for the notable absence of rural broadband is a lack of population density. It's hard to warrant the construction of a new network in a sparsely populated area, and it's even more difficult for internet providers to integrate their businesses into regions with fewer potential customers.
The other issue is that telecommunications equipment is very delicate. Fiber offers a way to easily and inexpensively deliver connections across large gaps, but it is susceptible to damage.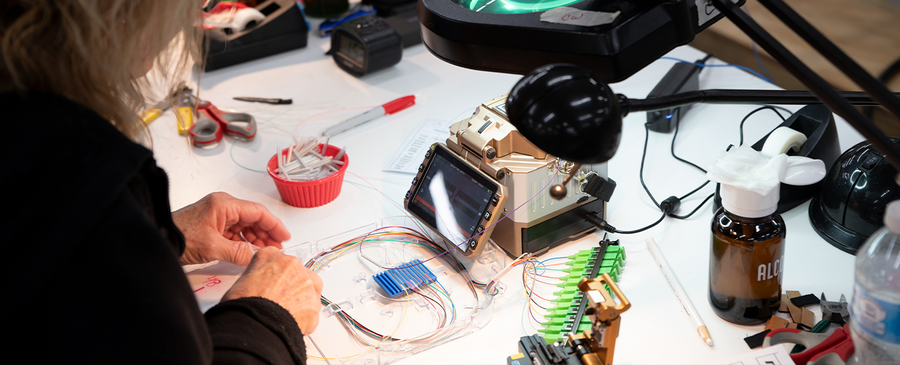 What fiber lacks in durability, it makes up for in terms of connection speed and the ability to transport connections.
If you exceed the bend radius of the fiber, it will result in damage or excessive attenuation. If the cabling surrounding the fiber is pierced or breaks down from weathering, moisture will enter through the compromised area causing issues with reliability.
That's why Multilink™ has developed our Optima™ and Fiber Tap® Series of fiber optic closures, which are designed to shape network architectures from the ground up to make it easier to build broadband networks in rural areas in the future. With a design focused on efficiency and versatility, each closure works with flat and round drop cable, is available in 2 to 12 port variations and can be customized to suit different needs depending on existing network architecture.
The Optima™ Series is the more flexible of the options, compatible with standard SC or LC connectors depending on your network requirements. The Optima™ S is particularly popular because it functions as both a splice closure and a terminal, saving space and requiring customers to buy fewer products.
The Optima™ S is designed with 2 separate compartments for different technician level access; once the network technicians are done splicing, the splice compartment is closed and not accessible to contractors or installers focusing on drop installs. This added measure of security further serves to keep dirt and other outside elements from entering the unit and harming the fiber.
An animated video we recently released to introduce the Optima™ S16, a new 16-port model of our popular Optima™ fiber optic enclosure.
Because the Optima™ S uses standard SC or LC connections, users can easily use field installable or mechanical connectors, eliminating the need for a pre-terminated drop and making the Optima™ the most cost-effective FTTH closure on the market.
On the other hand, our Fiber Tap® Plus Subscriber Terminal uses a standard hardened external connector, is designed for outdoor usage, and offers versatility in FTTX systems.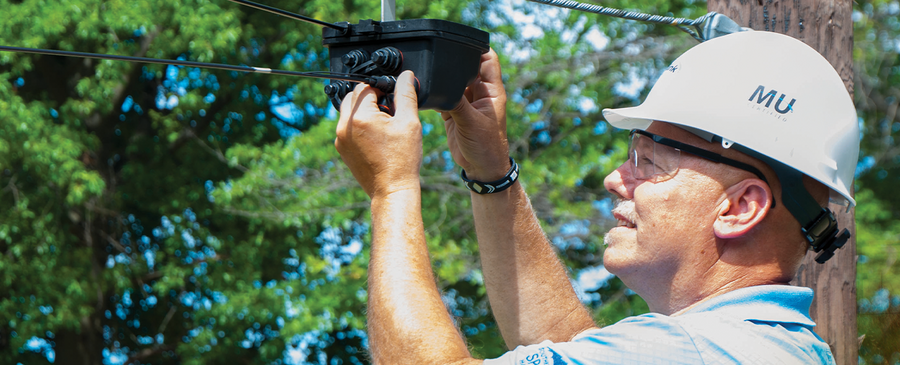 Our Fiber Tap® and Optima™ fiber optic closures can be mounted on a wide variety of surfaces and in a large range of locations, making them the ideal products for rural connections.
While both the Optima™ and Fiber Tap® series are suited for tough rural environments and can be installed on strand or in a pedestal, only the Fiber Tap® series offers below grade (underground) installation. The Fiber Tap® Cross Connect, much like the Optima™ S, is a dual-use closure that allows for splicing while functioning as a terminal.
Both the Optima™ and Fiber Tap® Series are the most accessible and flexible fiber optic closures on the market, ideal to use when establishing a connection to a business or a multi-dwelling unit (MDU) like a hotel or apartment complex.
At this point, the internet is almost as useful a resource as water and gas for human productivity and communication, and it's just not acceptable to keep people from accessing it just because they live in a remote location. Getting broadband to the 39% of rural Americans who don't have it won't be an easy process, but it's an essential one that will help pave the way for network infrastructure for generations to come. Multilink is excited to be part of the change.
Back to Multilog