Company Overview
Multilink is an industry-leading designer, developer, and manufacturer of products serving the telecommunication and ITS/Traffic industries. We have been supplying our customers with innovative products that improve the way people communicate since 1983. We started very modestly but have grown to become a valued partner to many broadband operators around the globe.
Our campus-style facility in northeast Ohio offers on-site production from design to the final solution including research, design, engineering, fabrication, powder coating, assembly, and the use of vendor-managed inventory logistics. We recently expanded our campus with a new state-of-the-art powder coating facility. To put it simply, this unique and all-encompassing approach to product creation allows us to provide a class of products and solutions that are better tailored to our customers' needs than our competitors.
Multilink has become an end-to-end communications supplier and integrator for optical networking solutions. Our complete line of power supply modules is designed, tested, and manufactured in northeast Ohio. In addition to our line of power supply modules, we offer various fiber-optic products such as patch & splice enclosures, cables, assemblies, optical splitters, and cabinets. We also offer a large variety of fiber distribution hub cabinets and architectural raceway molding for your existing networks and future network infrastructures.
Research and development of products and services for our customers have and continue to play a key role in our success. Our CEO, Steve Kaplan, likes to say, "If you don't take care of the customer, somebody else will".
Sales & Customer Service
The Multilink Sales and Customer Service teams are comprised of hardworking individuals who are dedicated to taking care of all of your telecommunication needs. We strive to ensure that you leave with exactly what you are looking for and accomplish your project in a timely fashion.
Since 1983, Multilink has been an innovator and leader in the telecommunications industry and we carry that same mantra over to our Sales and Customer Service staff. Our teams are constantly attending classes, seminars, and being trained in the latest technology trends by certified independent experts, so we are fully capable of answering all of your telecommunication questions and concerns. It is our goal to direct you towards the best possible solution-based product on the market today.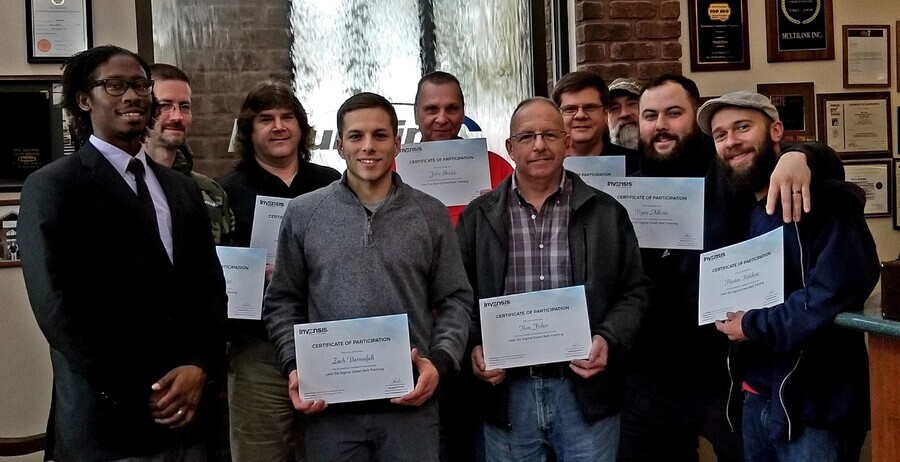 Our employees are always attending training workshops and conferences so they can better serve your needs.
Engineering
Multilink offers a wide range of engineering skills and capabilities to support each customer's needs. Our engineering staff has a proven record of working with customers to develop innovative designs and application-oriented products that provide cost-effective solutions. Our expert team coordinates all aspects of the production process, from the concept through preliminary design, analysis, post-processing, and final design optimization to ensure your order is of the highest quality.
Multilink implements state-of-the-art CAD/CAM technologies to assist in sheet metal fabrication. Our diverse CAD capabilities and skilled staff provide exceptional value to our customers. These design tools offer our engineers the ability to reverse engineer existing products from samples or drawings. It also drastically reduces the need for form, fit, and function verification, which lessens manufacturing costs and decreases the time frame between concept and finished production units.
Multilink maintains a courteous protocol of interacting with the customer throughout the design process. This helps in the process of designing a customized product for your unique application. An E-Drawing (a self-executable 3D CAD model) can be sent out for review and approval before the product continues to manufacturing. The end-user can then take measurements off the E-Drawing file, rotate it, and hide parts for better viewing. This makes it easy to conduct a detailed design review and allows for effective communication and customer feedback.
The engineering team is heavily involved with the product's production in a hands-on capacity, whether they are out on the manufacturing shop floor or in the engineering test labs. We feel that this is necessary for the successful transition of a design from concept through to prototyping and testing.
We welcome the opportunity to prove our expertise and capabilities by working with you to refine and create the products you need. Simply contact one of our Customer Service Representatives to learn more.
Quality
Multilink promotes a "Quality In All We Do" philosophy with total company effort through innovation, commitment to continual improvement, and teamwork, to meet or exceed the customers' expectations every day.
As an ISO9001 certified company, producing a quality product is everything to us, it is what we do! Multilink's performance-based quality management system, Customer Satisfaction Program, auditing, continuous improvement processes, and Six Sigma Program have allowed us to engage in innovation and continuous improvement since 1983.
Multilink specializes in the manufacture of hardware for the telecommunication and ITS/Traffic industries, specializing in the design, engineering, and fabrication of fiberoptic cabinets, enclosures, distribution units, splitters, UPS network power products, powder coating, assembly, kitting and labeling.
With this combination of services, it is with "more" that we meet our customers' needs; more selection, more options, more quality control, more customization, more engineering solutions, more helpful customer service, more expert advice,… As our tagline says, Simple More!
Patents & Innovations

2020

Fiber Optical Terminal Cross Connect Closure

2019

Patented Fiber Optic Splice Tray and Enclosure
Patented Modularly Expandable Enclosure
Patented Field Installable Connector System for Drop Cables and the Like
Patented Attachment Apparatus for Field Installable Cable Termination Systems

2018

Patented Field Installable Cable Termination System and Method

2017

Fiber Tap® Trade Mark
Field Installable Optical Connector
N Plus one above-grade vault enclosure
Multi-Media Wi-Fi enclosure
Fiber Tap® Plus
Fiber Tap® Plus Cross Connect
Optima T™ FTTH closure
Optima S™ FTTH closure cross connect
CATV inverter
DOT Life Saver™ roof enclosure
Illuminated street sign
Smart tracker outlet strip with GPS
Line-interactive 650W UPS power supply
FDH Cabinets

19" Rack Rail Cabinets
Splice Hub™

2016

2015

Wireless Media Distribution Enclosure (WMD)
Micro Molding
Surelight
Fiber Tap
IP Optical Connector

2014

Base Plate of Optical Fiber Splice Cassette
Field Installable Optical Connector

2012

Telecommunications Mounting Case

2011

2010

Flex Grid Internal Mounting on Plastic Boxes

2009

2008

Slack Cable Storage Box w/ Adjustable Height Spools
Slack-N-Roll Storage Device
Dual Wall Heat Transfer System For Outdoor Enclosures
Downspout Raceway

2007

First Web Video Installation Training For Fusion Splicing Training
First Web Video Installation Instruction Training For Power Supply
FTTX Fiber Optic Slack Storage Enclosure
FTTX Overlay Molding For Existing Molding
FTTX Exterior Fiber Optic Slack Storage Enclosure

2005

Drop Fiber Sno-Shoe
Multipath Pavement Duct System
5 Amp Min. Stand By Power Supply
Direct Core Cooling
Open Face Molding

2004

Compression Seal Technology Dome Enclosure
Tech Bag For Handling Converters

2002

2001

Battery Power Supply Source Of Uninterruptible Power Supply

2000

Release Of 1st Airflow Power Supply Cabinet

1999

Patented The 1st UPS With Polarity Of Inverters CCP Tech

1998

1997

First Cable Identification Tag

1993

Patented and Trademarked First Plastic Sno-Shoe
Architectural Cove Molding For Housing Cable Wires

1992

Patented First Low-Cost Torque Wrench

1991

Patented Coring and Stripping Tool For Dielectric Cable
Multilink has been in business since 1983, and we've been improving network infrastructures with new inventions for nearly as long.