The Importance of Intelligent Transport Systems in the Wake of Natural Disasters
In the face of natural disaster, transportation systems need to be up and running at 100% to ensure that people can be quickly and safely evacuated from the affected area. The issue, of course, is that modern transportation networks are complex, and power can be cut off if even a few components are damaged.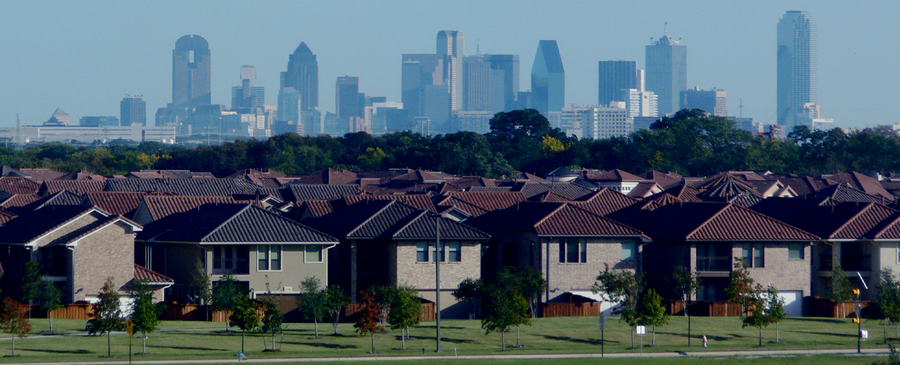 Disasters like the most recent California wildfires can show up out of the blue and decimate entire regions. That's why you cities and local governments need to be prepared ahead of time with the proper equipment.
Most recently, the wildfires in California's wine country have caused more than 1.6 million Pacific Gas & Electric customers to lose service during rolling blackouts.
Losing power for a few hours might sound like a minor inconvenience at best and a lost day of productivity at worst, but outages can be fatal for people who require life support equipment to survive. Devices like respirators and feeding pumps require generator or backup battery power to work, and without connection to either of these they could fail.
That's also why it's important to outfit cities and neighborhoods with competent backup uninterruptible power supply (UPS) systems that deliver emergency power to a load when the main power source fails. These are typically used to protect hardware like computers, data centers and telecommunication equipment, but they also play a vital role in keeping transportation networks afloat after a disaster.
Just imagine how difficult and unsafe it would be to drive out of a city being evacuated for flooding while the traffic lights aren't working. Or how about trying to go see your family in the middle of the night after an earthquake cut power to the streetlights?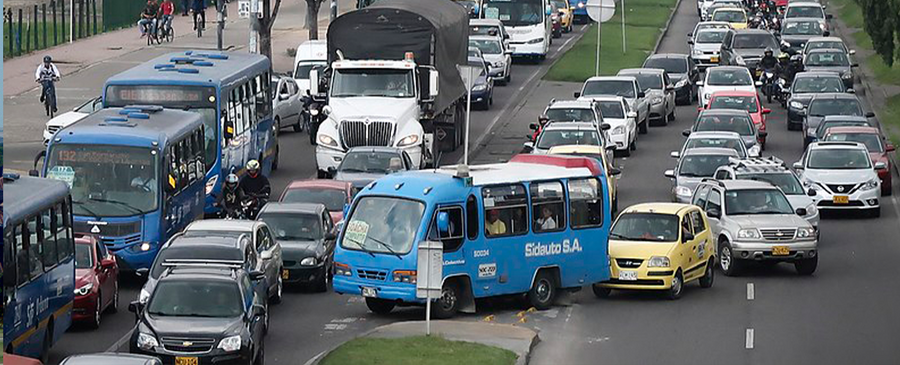 Traffic jams like this are a common sight when metropolitan areas are forced to evacuate.
Multilink is proud to serve the DOT and ITS industries with our hardened line-interactive and double-conversion systems, two of the market's most effective and reliable failsafe measures to protect devices in the case of emergency power shutdowns.
These systems are often used to provide backup power to the traffic controllers operating intersections, messaging signs along evacuation routes, conflict monitors, camera equipment, lighting, CCTV and IP cameras and to maintain network communication connections during power outages and extreme weather events. People might be panicked trying to flee an area during a natural disaster, but line-interactive and double-conversion systems ensure that traffic lights and other notifiers stay calm and operational.
If the batteries in the DOT cabinet do happen to be depleted, they can be replaced, and entire intersections returned to temporary operation through cold start features.
Multilink's line-interactive UPS come in the form of our EP Series, and they come in three variations depending on their output wattage capacities: the EP 650 , the EP 1100 and the EP 2200-T.

Our EPs are Line-Interactive uninterruptible power supplies, so they keep the voltage to your payload steady if utility power experiences a surge or buck.
The major draw of line-interactive power supplies is that they monitor incoming voltage from a network's utility power. Any increase or decrease in utility power, and our EP's will boost or buck the amount of output voltage they're pumping to keep your equipment running. With its more accessible price tag, our EP is practically made for use in environments that use other hardened devices like traffic controllers.
The EDP power supplies are our double-conversion UPS units, and again each sport different output capacities: the EDP 1100 boasts 700W, the EDP 1500 can put out 1,100W and the EDP 2000 outputs 1,400 watts. Each provides filtered and regulated AC output power of proper voltage, with built-in intelligence providing continuous operation even during brownouts and voltage spikes.
The major difference between line-interactive and double-conversion power supplies is their connection to the utility power. While the EP directly links to the utility power, the EDP separates the two, so even if utility power does fail, the equipment connected to the EDP will not lose power. With the EP, power stays in AC the entire time; with the EDP, it's converted from AC to DC and then back to AC again.
Double-conversion power supplies, then, are the ideal power supplies for protecting critical equipment like life support devices and traffic fixtures. Of course, they're more expensive, but that added cost goes hand in hand with assured protection. What makes our UPS lineup truly unique is that they're hardened, so they can withstand higher levels of heat and humidity than other systems on the market.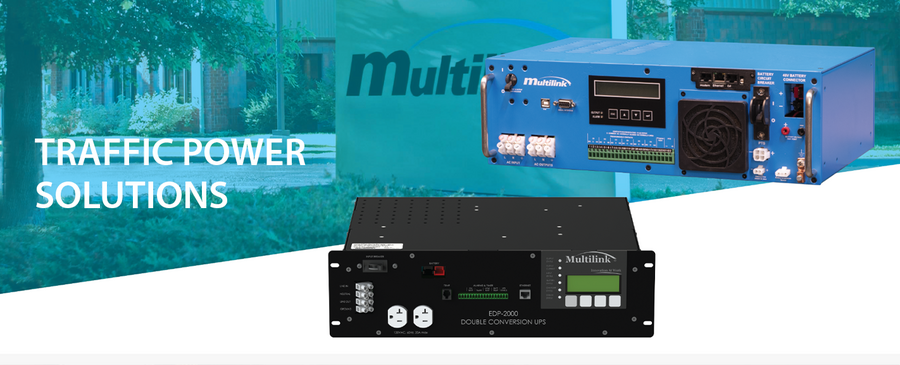 Our lineup of traffic power solutions also includes accessories like transfer switches, our UL camera control interface and Ethernet cards for power supplies.
One of Multilink's most successful power supply accessories is our Safety Automatic Transfer Switch, which can be purchased for either the EP line or the EDP series. The SATS is an integral part of network architecture because it, along with your AC generator, allows the UPS to power an intersection while simultaneously recharging its UPS battery system. This effectively allows an intersection to stay operable without generator power for even longer, even once the generator has been depleted.
Natural disasters come in many forms and with many consequences, but there's one certainty: they're all devastating in some way. Fortunately, this devastation can be mitigated if we can make sure that signals keep flashing and people can communicate in a crisis. More cities state governments just need to update their power equipment to the latest in line-interactive and double-conversion power supplies to make sure this doesn't happen again.
Our hearts go out to those hurt or displaced by the California wildfires. It's Multilink's hope that, in the event of future fires, people have the amenities to call for help and keep critical equipment functioning as normal. We can't control disasters, but we can keep them from getting worse by improving on power and intelligent transportation technology.
Back to Multilog