How Passive Optical Networks (PONs) Have Shaped the Telecommunications Industry
As the communications industry has grown and demand for FTTH networks has risen, the options for setting up a network infrastructure have expanded as well. Internet connections were once deployed differently on a site-by-site basis, but today's networks rely on a much simpler system of access points placed at different intervals that allow for easier FTTX routing.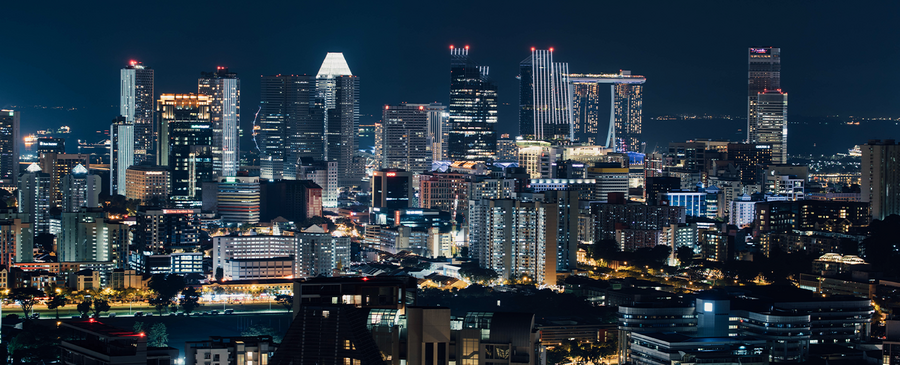 Passive optical networks make it easier and more efficient to route fiber anywhere, whether it's a business, single-family unit or apartment complex.
The most popular network architectures use optical fiber cabling and passive components such as splitters and components to distribute information. These systems are called passive optical networks, or PONs. A PON begins with an Optical Line Termination (OLT) at a communication company's C.O. or Head-End and ends with Optical Network Units (ONUs).
PONs are more popular than active optical networks because they require less fiber and equipment power to be set up between the OLT and the ONU, ultimately reducing the price of setting up and maintaining a network. The drawback is that, since the signal isn't being amplified along the way, the connection can only travel for about 12 miles.
PONs can be further divided into two categories depending on how they deliver Ethernet to the end user: Gigabyte Passive Optical Network (GPONs) and Ethernet Passive Optical Networks (EPONs).
GPONs are more popular in the United States for a few reasons. One is that GPONs save money: they're 95% more energy efficient than standard copper wires and provide low cost solutions to adding users to a network through splitters. The other is that they're faster: GPONs offer up to a 1:64 ratio on a single fiber and have downstream rates of 2.48 gigabits per second, nearly double the downstream rate of EPONs. Using a PON architecture places more of the load on end user units, causing network deployment to become less expensive and more potent.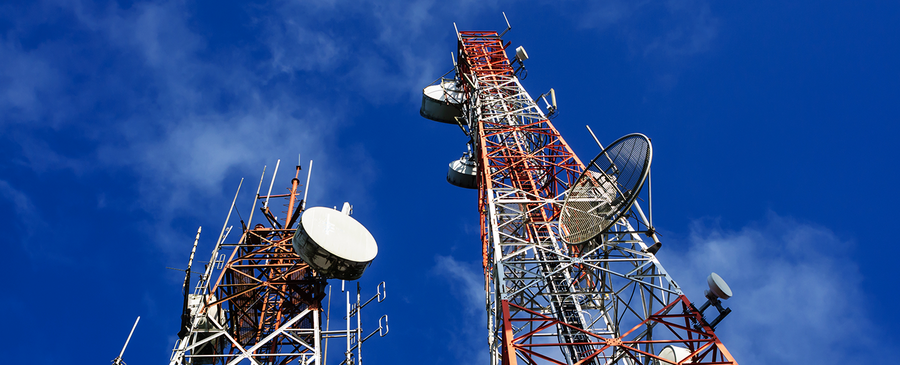 Just like we can improve our equipment to improve efficiency, we can also make changes to the way our networks are structured to cut down on costs and time.
Multilink makes a number of products that work with one another to aid in establishing and running GPON networks, starting from a main fiber distribution point all the way to the demarcation enclosure mounted at the business or residence.
It all starts with our fiber distribution hubs, which we've named Splice Hubs™. Each unit comes equipped with a dual-door design that allows technicians to easily access feeder and distribution partitions, either simultaneously or individually. Each Splice Hub™ can be ground, pole or wall mounted appropriately for use in various applications, so fiber can be dispatched to a housing unit, business or cell tower without interrupted service.
Once installed, the Splice Hub™ is fully configurable and upgradeable from the field, so modifications can be made whenever necessary. This fiber distribution solution is important to have in GPONs because splitters may need to be replaced if they break or you decide to switch the types of splitters you're using.
Specifically, the Hybrid Splice Hub™ is built around a rack rail design that optimizes space within the body of the unit and allows any rack equipment like routers or Cisco switches to be mounted inside the unit.
Multilink's Fiber Tap® Series has also revolutionized the FTTH and FTTX implementation processes by acting as an all-in-one system with the ability to splice, split and distribute fiber all in one system. It can be configured to deliver runs to SMUs, MDUs and businesses. Once the system has been connected, future fiber connector installation and maintenance is mainde much easier due to the unit's convenient and unique re-enterable housing.
The Optima™ is our most slick and speedy fiber optic closure, ideal for installations that need a fast turnaround but also to stay durable. Designed with 2 entirely separate compartments (one for splicing and one for drop access) the installer can quickly access only the drop compartment which houses standard SC connections. Like the Fiber Tap® Series, the Optima™ Series also allows for splitting and splicing within the enclosure.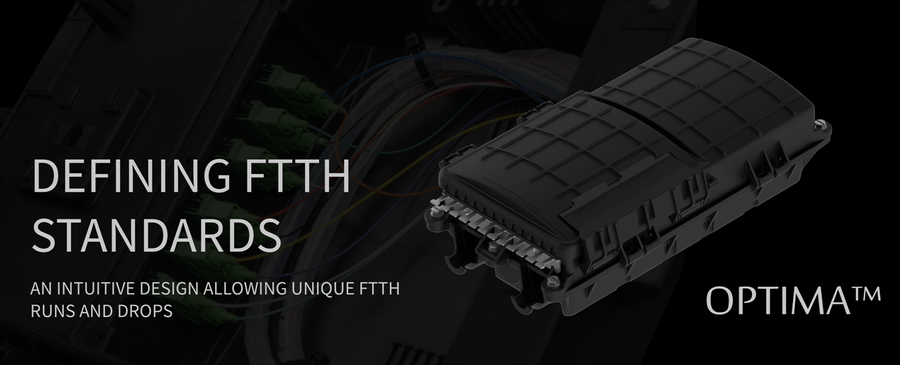 Our RNI boxes are demarcation enclosures that pair perfectly with our Fiber Tap® and Optima™ terminals to manage fiber expediently. They're suitable for indoor and outdoor use and work with our FlexGrid™ mounting system, which means the enclosures and the equipment in them can be placed almost anywhere.
The RNI 200/300 comes standard with a backplate housing up to (12) SC adapters The optional fusion splice holder will store up to 6 fusion splices, so whether you're fusion splicing or field installing, the RNI 300 series is the best product on the market to transition from an outside to an inside environment. With either non-captive or captive entry ports available, either a conduit or fiber can be routed directly into the enclosure.
The way we set up and use networks will always be in a state of flux as new solutions are discovered and implemented. That's why it's good to have a company like Multilink along for the ride: as this business has grown and diversified, so have we. We put innovation at the forefront of our design philosophy to develop products that solve significant problems in the telecommunications industry and pave the way for future network infrastructures. Whether it's GPON, EPON or whatever the next PON is, you can be sure Multilink will be there help realize it.
Back to Multilog