Building an FTTx Network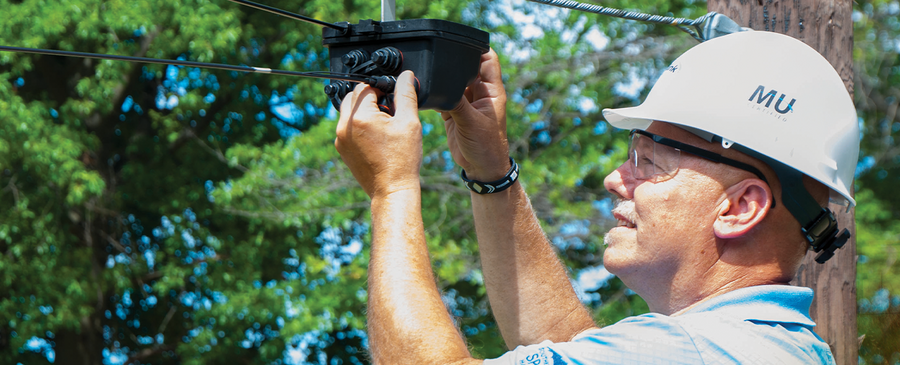 Multilink Fiber Solutions for FTTx Scenarios
Multilink offers two distinct FTTx solutions which gives our customers options when expanding upon a "Brownfield" environment or designing a new "Greenfield" environment. The first solution includes our Optima® Series, which utilizes standard fiber connections for the drop layer (SC/APC). The Optima S option can be implemented on fiber counts of 144 and lower, otherwise a dome enclosure or fiber distribution hub will be required for additional splicing. From the Optima S or Dome Splice enclosure, you can extend the FTTx network via Flat or Round drop fiber to a Fiber Tap, Optima T or Optima C4 to provide fiber connections to the desired locations.
The next fiber network solution includes products from our Fiber Tap Plus® Series, which utilizes Hardened IP Connectors at the drop layer. This solution uses a dome enclosure or FDH (Fiber Distribution Hub) for fiber counts over 144. For this design, dome enclosures will need to be used in combination with a Fiber Tap Plus or Cross Connect terminal. Our Fiber Tap Plus enclosures are designed to be re-enterable which allows future expansions or repairs. The use of Hardened IP connections in the field gives customers the opportunity to decide between factory terminated or field installable drops. Our H-IP Field Installable Connector cuts down FTTx installation time and cost by allowing the technician to install the drop on-site off of a bulk fiber reel. This process makes the installation quick and easy while providing the best possible fiber connection without using a fusion splice.
View Our Fiber Optic Closure Solutions
Optima Solution
Multilink's FTTx solution with the Optima Series provides customers with some versatility when designing a network. Even if you are not ready to deploy a full FTTH network, the Optima Series allows you to partially integrate the network and then deploy the full network when ready. The Optima S gives users the opportunity to Ring Cut the main fiber line while providing deployment to the end-user. This eliminates the need for a splice enclosure in the design and allows the fiber to feed through to another Fiber Tap. The Optima T and/or Optima C4 provides pass through capabilities to another Optima T or C4, which allows fiber deployment to the end-user. The Optima S - T & C4 utilize a non-proprietary connector for the drop distribution and connection at the customer's premise. This system gives customers the option of ordering various lengths of drop fiber with factory terminated connectors or allows you to use your drop fiber and our field installable connectors on-site during fiber optic installation.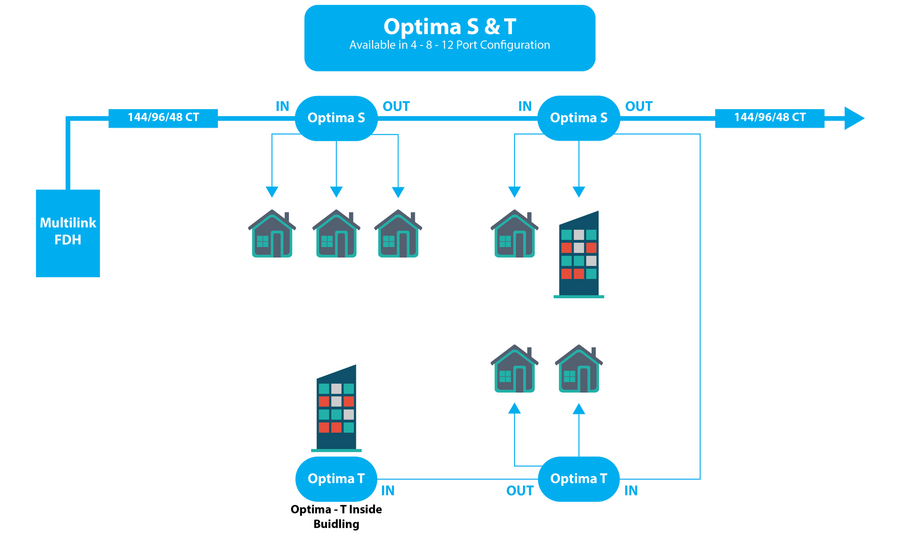 Fiber Tap Plus and Cross Connect Solution
Multilink's innovative Fiber Tap Plus (FTP) system has revolutionized the whole process of bringing fiber to the home (FTTH). This system simplifies the design, installation and plant maintenance of a customer's FTTH system. It has the ability to connect, splice, split and distribute into one system. The FTP and Cross Connect fiber solutions are available in 4, 8, and 12 port configurations. Connections can be performed on most cable designs allowing the Fiber Drop to be mounted aerially, in duct or direct burial. Cable Midspan/Splicing Access in the FTP Cross Connect allows for larger cable sizes to be utilized. Our Fiber Tap Plus give customers passive splitting capabilities to allow OSP Splitting as a plug-n-play solution. Utilizing the Feed through capabilities of the FTP allows you the option to use a 12ct fiber to feed up to 3 FTP in series, or direct feed, depending on your Network Design. The Multilink Fiber Tap Plus system is the ideal solution for any FTTH network.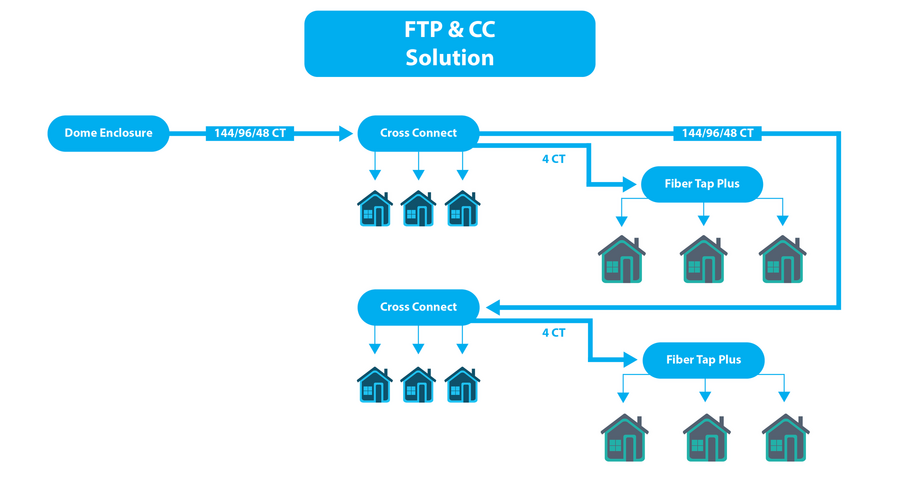 Call 440.366.6966 for More Information Today
Back to Multilog