UPS Equipment Repair & Service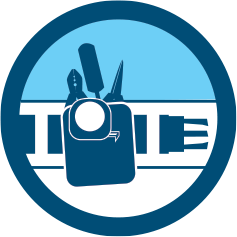 Maintaining consistent quality in our products and service is important to us. We value our customers, as well as their businesses and their time. When equipment is not working properly, we will diagnose and repair it to get you back up and functioning properly. If you have issues with your power products, please contact us at the below locations to best address your product.
Product Returns
Need to return a product for repair? Follow these instructions to assure the power equipment is safely shipped.
Step 1: Multilink will provide one service kit for each of your trucks that service our power supplies. In the event of a failure, remove the service kit from your truck.
Step 2: Remove the damaged inverter, ribbon cable, or relay from the failed power supply.
Step 3: Install the new components into the power supply. If any status monitoring was installed, switch the board to the new inverter.
Step 4: Place the failed components into the same box and seal it up.
Step 5: Place the shipping label on top and ship it back to us. A new service kit will be sent out within one day of receipt.*
* Manufacturer's warranty specifications apply for all returned components.